Chromebook Setup for Students
To prepare Chromebook devices for testing, install the NWEA Secure Testing App, which allows students to test in a secure, full-screen kiosk mode. It automatically opens to the student testing site. The app is available from the Google Play(TM) Store, but do not install it directly from the store.
Install the app through the Chrome Management Console using the Google recommended settings for student assessments (Scenario 1 is recommended).
Exiting the app—Earlier versions of the app (below 3.1.0) did not have an exit icon (X). For these earlier versions, tell proctors to press Shift + Alt + K when testing is complete and they need to exit the app.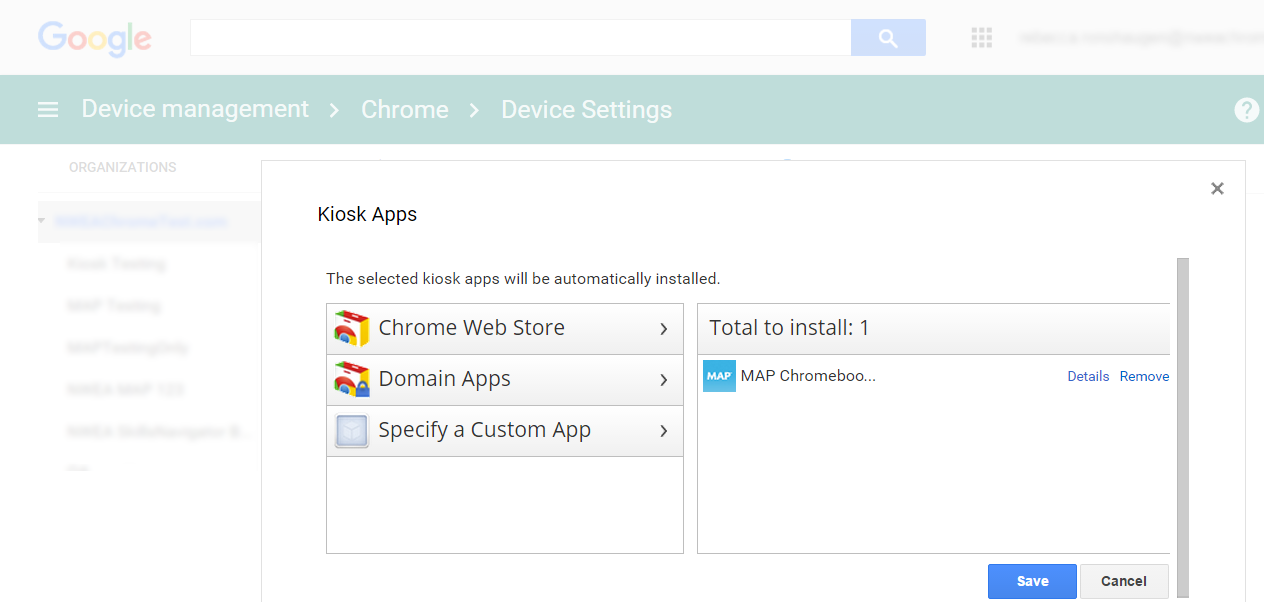 back to top >>