Term Comparison Report
| | |
| --- | --- |
| Description | The Term Comparison report allows comparison of data across up to six testing terms. |
| Intended audience | Administrators and Teachers |
| Required role | District or School Assessment Coordinator, Administrator, Instructor (assigned classes only) |
You can choose the terms that you want to include. Administrators can view data for any schools to which they have access; teachers can view a report for their classes.
The report has two sections. The first, Scoring Categories, shows the proportions of students tested that took each test: Foundational Skills or Oral Reading. You can choose to disaggregate this data by grade.
The second section has information on subscores. You can choose the subscores that you wish to see on the report. You can also choose to see the data for each subscore section showing all students or students disaggregated by grade, as numeric values or percentages, and as a chart or a bar graph.
This is an example of a subscore chart. Each subscore will have its own chart.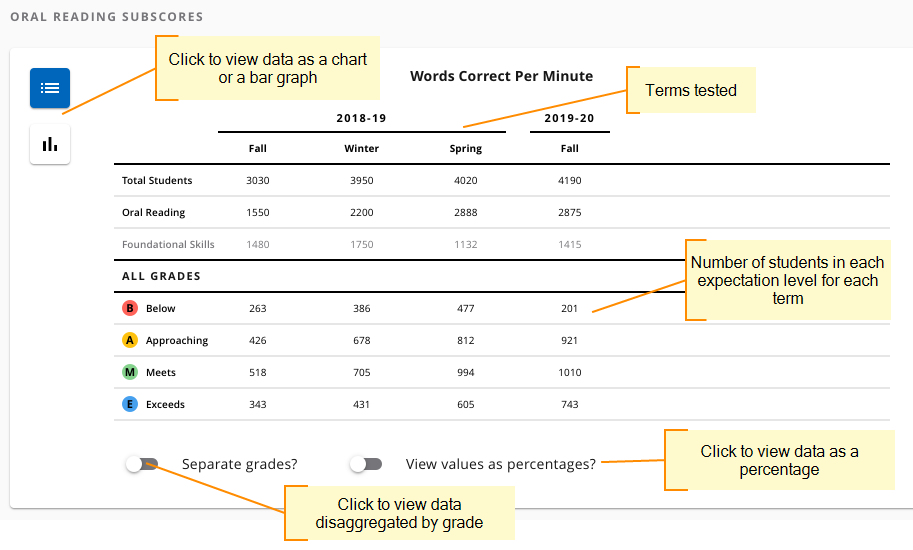 back to top >>